I am committed to making the ordinary surfaces of our lives,

extra

ordinary.  Beauty belongs to all of us, and should surround us; on our walls, clothes and objects of daily life.  I can help your company's customers make their home, and appearance truly their own.
Making your home or wardrobe feel like it truly reflects you is an incredible feeling.  Having beauty surround you will make you feel valued and validated. I want to help companies make a world where this is easier for individuals to achieve. 
  I create patterns for wallpaper, art prints, housewares and fabrics, articulating the astounding beauty of the natural world. I love studying the patterns and forms that life and nature create.   Chrysanthemums, hummingbirds, ferns, carnations, acanthus leaves, swallows, islands, the ocean, landscapes, birds, koi fish, leaves, trumpet flowers, trees are some features of my work.  
​​​​​​​
I love historical patterns and the ornate decorative details that make these historic patterns classics we use and celebrate to this day.  Art Nouveau, Arts and  Crafts, Art Deco,  Gothic, Renaissance, Baroque and Rococo.  Inspired by William Morris, Owen Jones, Charles Macintosh, Gustav Klimt,  Alphonse Mucha,  Eyvind Earle and the many named and unnamed artists that created medieval illuminated manuscripts, I endeavor to make rich intricate new classics in pattern design.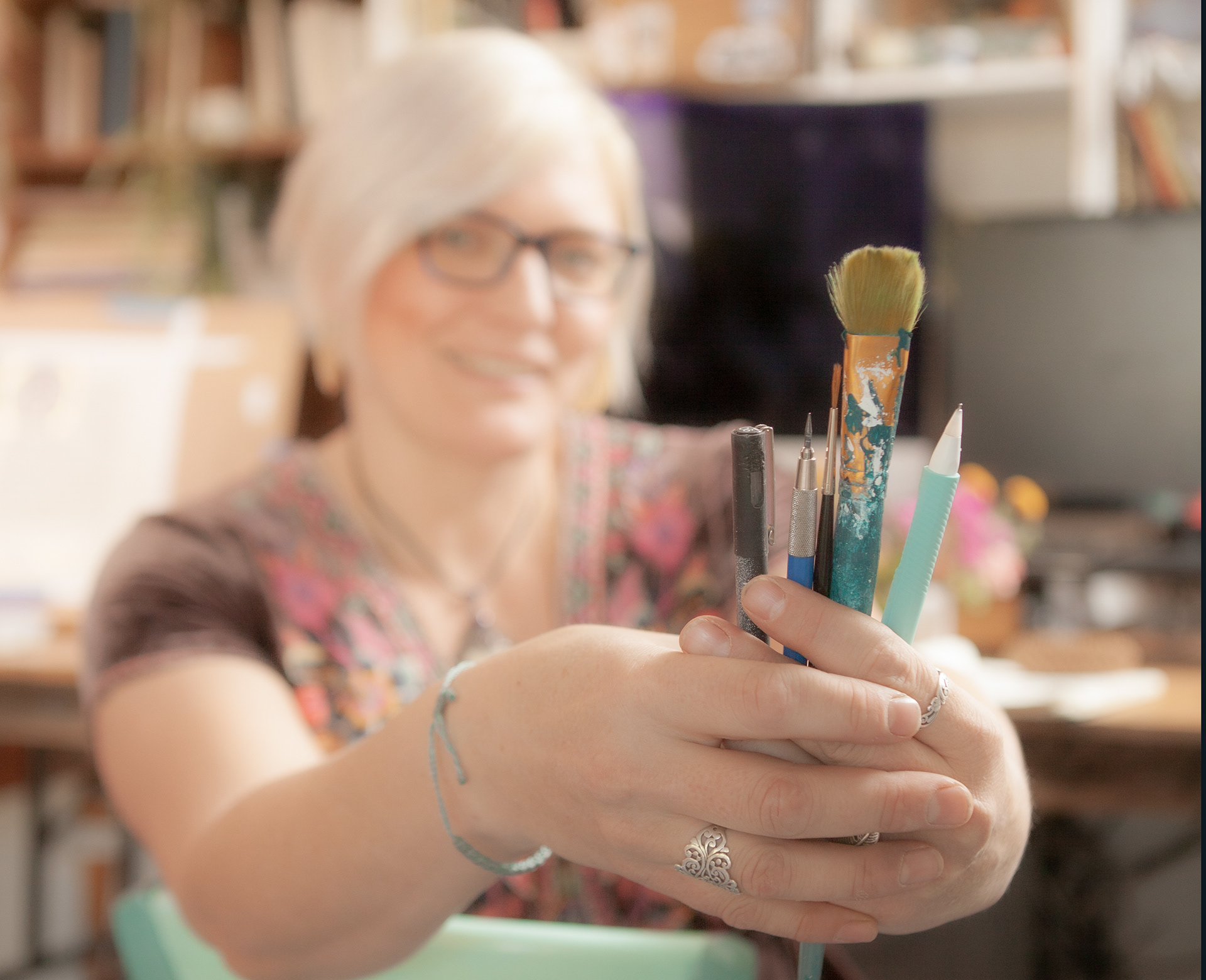 My process is rooted in traditional media; I hand draw my motifs and studied traditional drawing and painting before I learned digital processes.  I believe in the authenticity of the craft of making decorative art.  
One of my hobbies is creating
illuminated manuscripts
using historical techniques.  I am deeply inspired by the whimsical magical nature of these first illustrated books of the western world. 
But let's be real, my  studio assistant Elfstan the kitty does most of the real work .